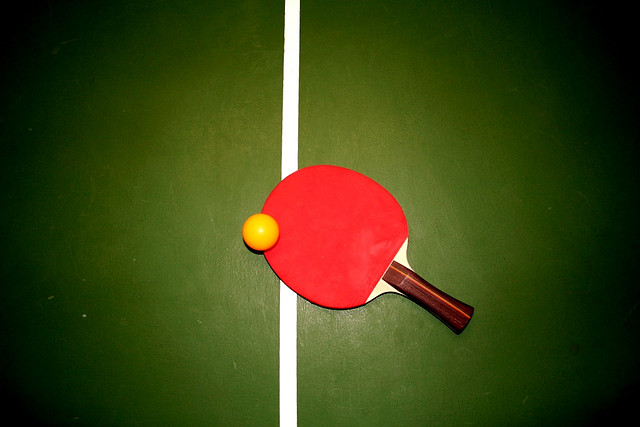 If you're like me and enjoy both startups and ping pong then you'll love Startup Ping Pong! The objective is to bring together players of any level who the enjoy the epic game of ping pong. And if you need convincing that ping pong is indeed epic, check out the Penny Arcade series, "Paint the Line".
Currently I'm pulling together the ones in Boston and Ajay of Groupme is running one in NYC. Sign up if you'd notified when the next event is in your city, and follow @StartupPingPong. Of course, we're always looking for sponsors to buy pizza & beer if you'd like to be in the good graces of some startup folks.
After a brief hiatus I have pulled together the details for the 2nd event in Boston. It will be Tuesday, Nov 15th at HubSpot - please RSVP if you'd like to attend. The first event was a good time (photographic proof) since there is no better way to take a break from cranking away than solely focusing on hitting a little ping pong ball with a paddle.