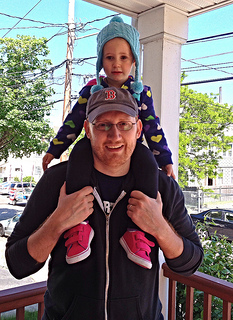 Hi, I'm Mike Champion. I'm a developer passionate about building software that helps people. Currently I work at
HubSpot
on inbound marketing software. Previously I was at
oneforty
, a startup helping get value from social media. Earlier I worked
SnapMyLife
, a venture-backed startup that created a mobile photo-sharing community and at
IBM Rational
building software development tools.
On the side I've worked on ForceRank, a tool for making better group decisions, WhoShouldiFollow, a now sold Twitter follower recommendation engine, tourb.us, a now defunct concert notification service and Startup PingPong, an infrequent gathering of startup people playing ping pong.
Originally from the Boston area I now live in Newton, MA with my wife, Samantha, and our daughter.
I rarely post these days but the full archive of this blog is available for your browsing enjoyment.
You can find me on Twitter, GitHub, LinkedIn or contact me at mike@graysky.org