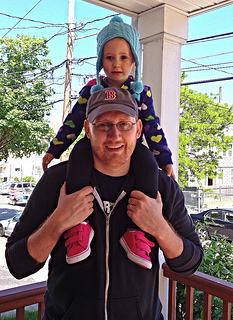 Hi, I'm Mike Champion. I'm a developer passionate about technology, startups and building things. This is my personal blog where I
sometimes write
about those and other interests.
Currently I work at HubSpot on inbound marketing software. Previously I was at oneforty, a startup helping people understand social media. Earlier I worked SnapMyLife, a venture-backed startup that created a mobile photo-sharing community and at IBM Rational building software development tools. Originally from the Boston area I now live in Watertown with my wife, Samantha, and our daughter, Molly.
The full archive of this blog is available for your browsing enjoyment.
You can find me on Twitter, Flickr, GitHub, LinkedIn, Google+, Instagram or email me at mike@graysky.org